Upskilling your workforce
Apprenticeship Levy Transfer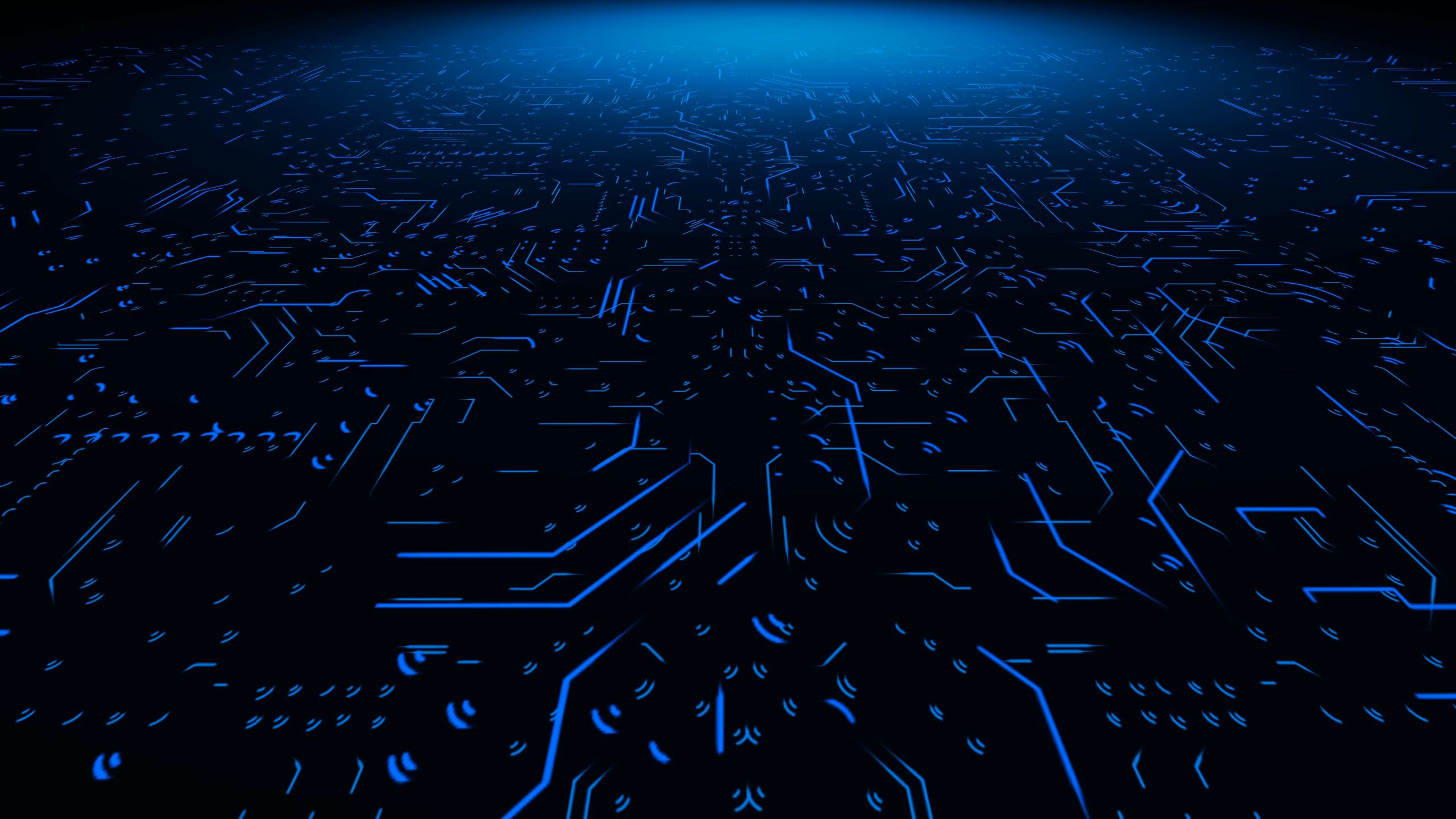 "Santander has a long heritage and involvement in education and skills and we recognise that the challenges our country is facing require a new approach if we are to develop the skills tomorrow's workforce will need."
William Vereker, Santander UK Chairman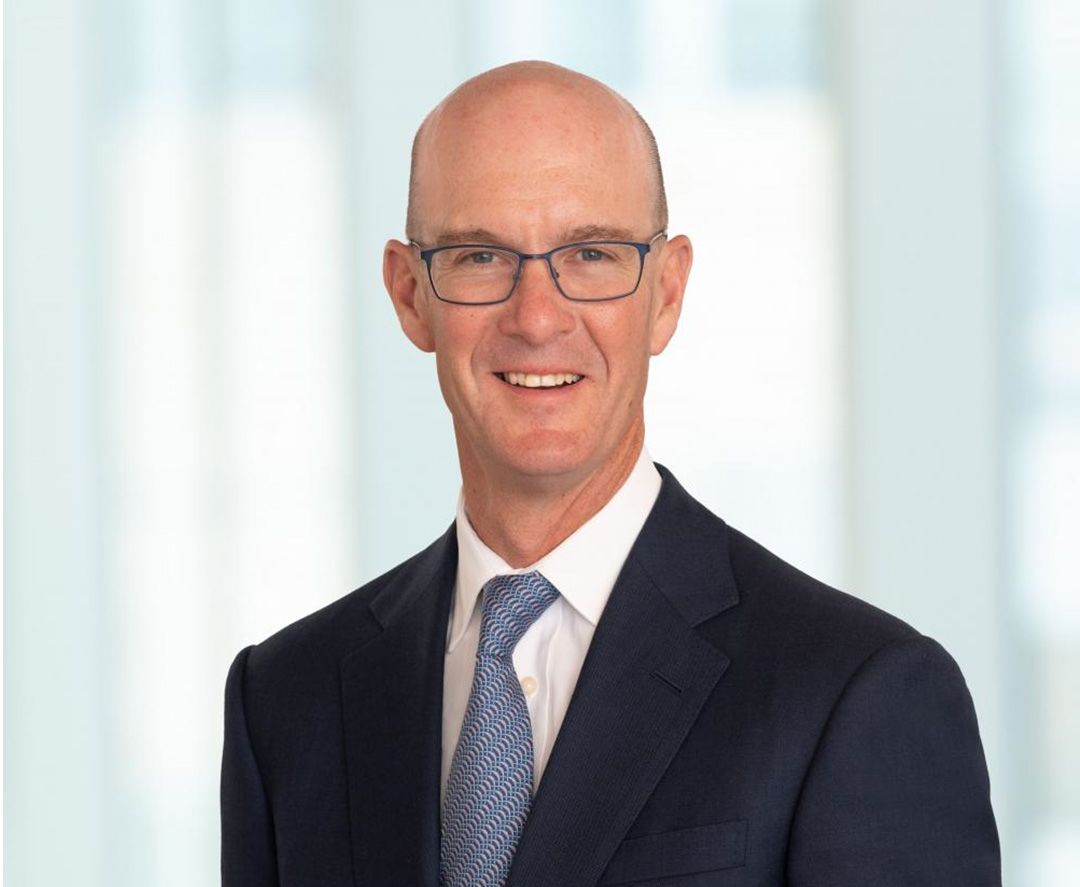 "It is fantastic to see Santander continue to invest in Milton Keynes as we celebrate its recent city status. Cranfield University is proud of our commitment to Milton Keynes through MK:U and this partnership with Santander "
Professor Karen Holford CBE Chief Executive and Vice-Chancellor of Cranfield University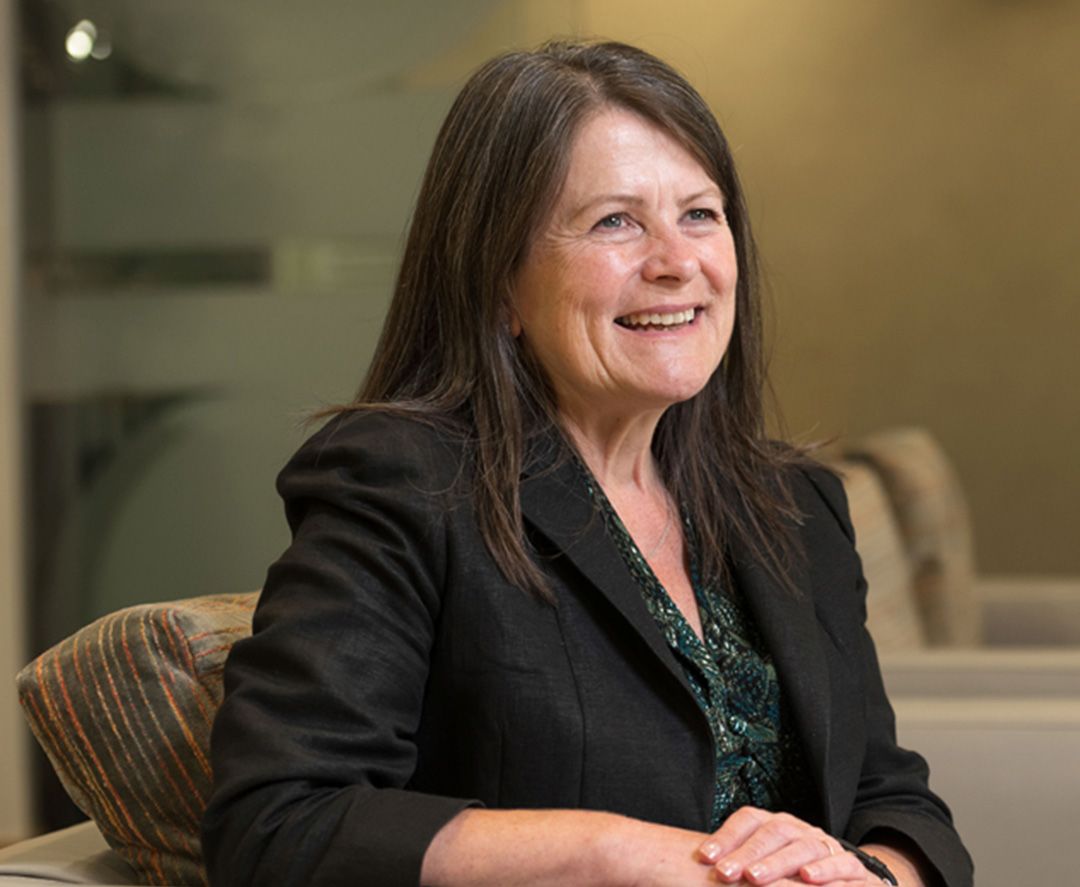 Santander has partnered with MK:U to improve the digital capabilities of business.
Santander is reinforcing Milton Keynes as a digital hotspot within the UK by committing £1million to support businesses in upskilling employees and new recruits.
This fund supports businesses to register their employees onto apprenticeships.
MK:U Degree Apprenticeships sit at the leading edge of innovation within UK higher education, built in response to the needs of the business community.
With this fund Santander will help businesses pay the costs of an apprenticeship through
the levy transfer process.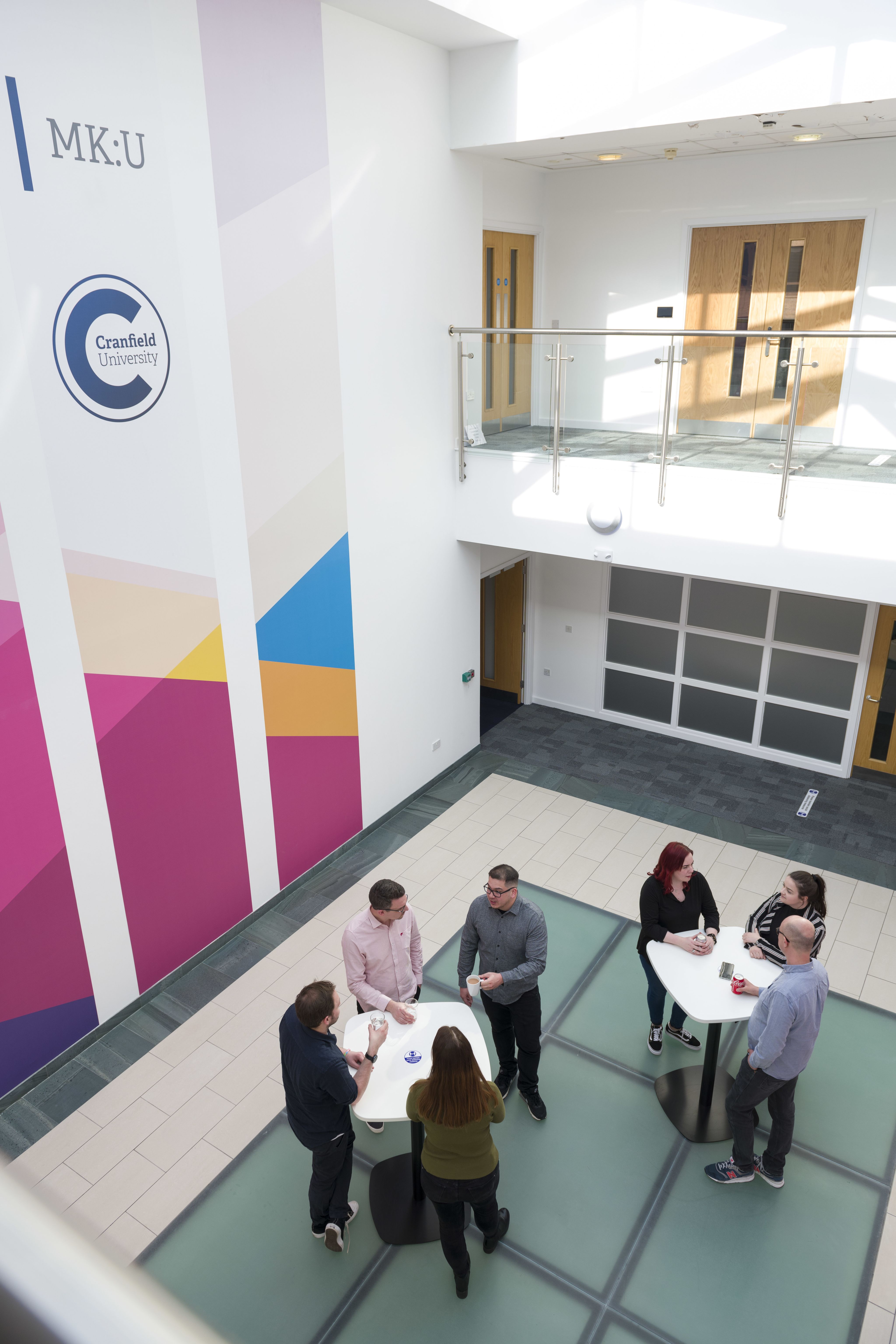 MK:U Degree Apprenticeships
This programme focuses on new leading-edge technologies and how businesses apply them. It develops professionals who can harness data, IT, software and business concepts to create and develop new products, services, and increase organisational productivity.
Businesses are increasingly reliant on data to create better products and services, and need data scientists to provide vital insights. This programme explores innovative data science concepts and develops the skills needed to address complex problems and improve organisational processes.
This programme transforms apprentices into the next generation of digitally-savvy, entrepreneurially-minded managers. Embedding real business challenges in every subject, apprentices will learn to apply a range of academic, interpersonal and professional skills to their roles.
Frequently asked questions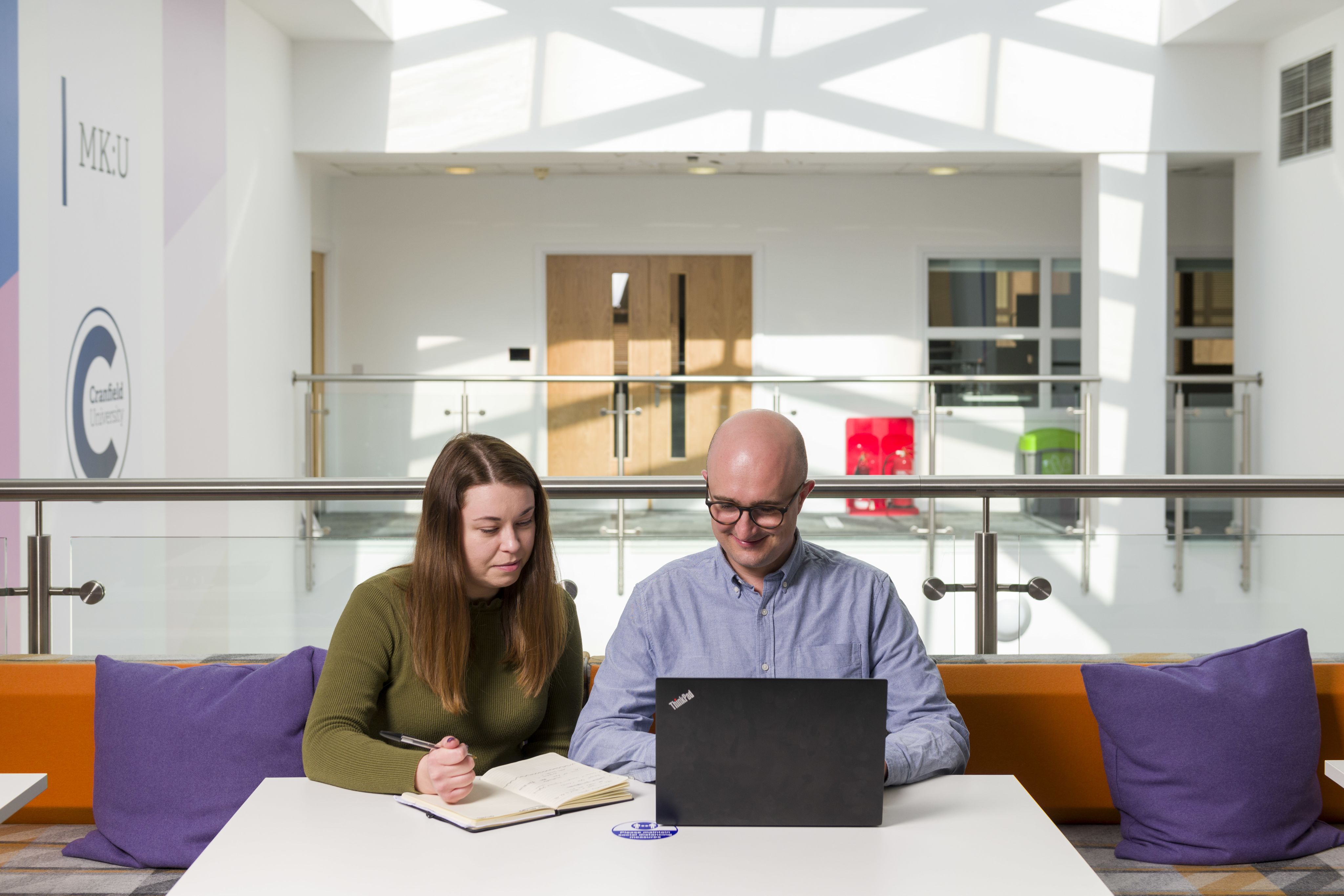 Employers
Who is eligible for this support?
This opportunity is open to any business with employees that spend over 50% of their working hours in England.
What costs does this cover?
Santander will cover the teaching costs of an employee on an apprenticeship for the length of the apprenticeship.
Do I need to pay back this funding?
This is considered a transfer of apprenticeship levy, once received there is no commitment to return any of the funding to Santander.
Does my business need to be Milton Keynes based?
Not necessarily however, MK:U apprenticeships include face-to-face sessions in Milton Keynes so please take this into consideration.
How do I access the funding?
Just get in touch using the form below. We look forward to hearing from you!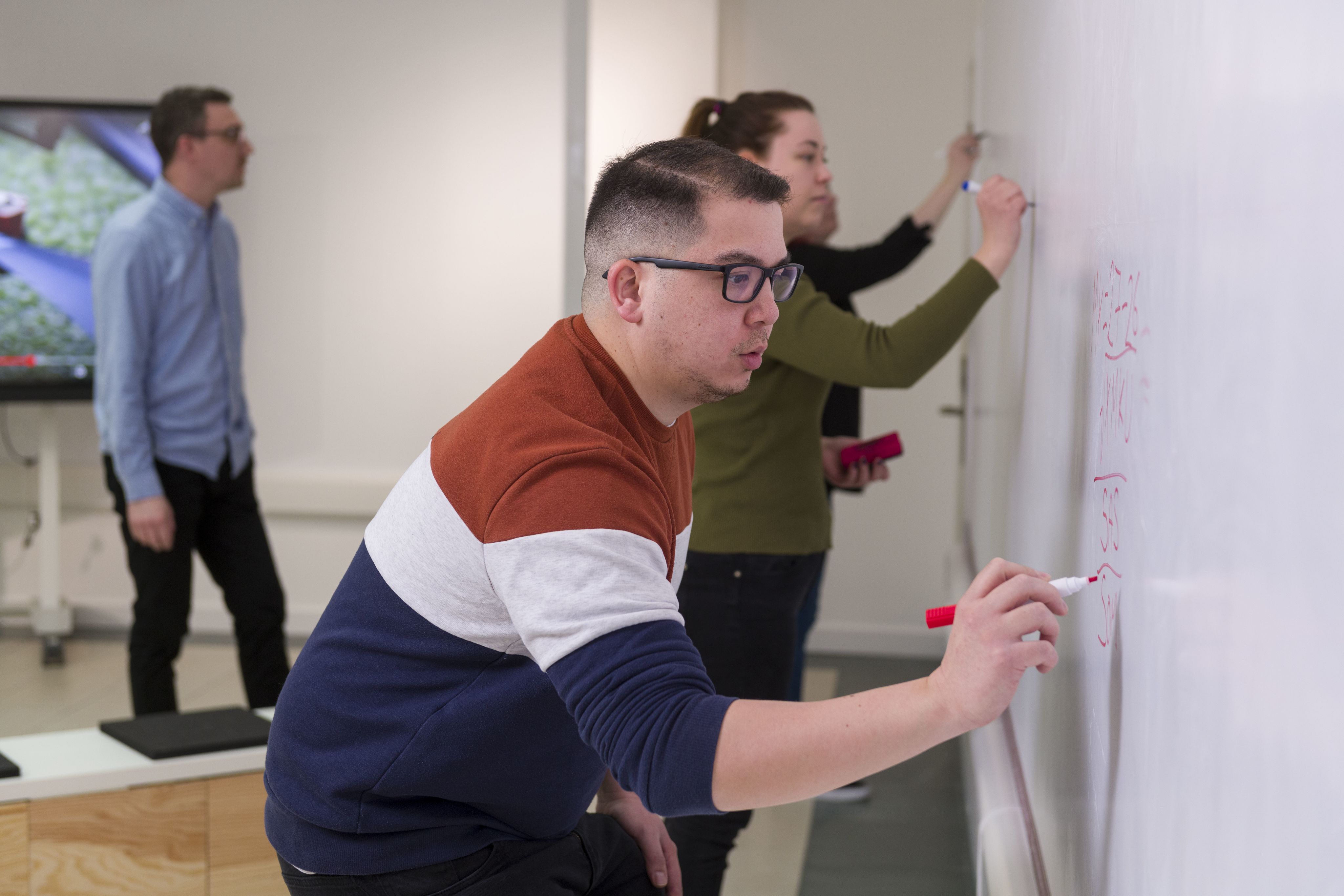 Employees
What are MK:U's minimum entry requirements?
Typically entry is 96 UCAS points (equivalent to three A-levels at grade C or triple Merit in most advanced level BTECs.)  
MK:U is inclusive so may recognise other qualifications and experience on a case by case basis.
The minimum apprenticeship requirement is Level 2 Maths and English (equivalent to a C/4 grade or above at GCSE). This needs to be achieved by the end of an apprenticeship so apprentices without L2 Maths and English can still apply.
More information can be found on our website.
What apprenticeships are available?
MK:U offers the three MK:U Degree Apprenticeships listed above. All of these can be supported by this fund.
The Apprenticeship process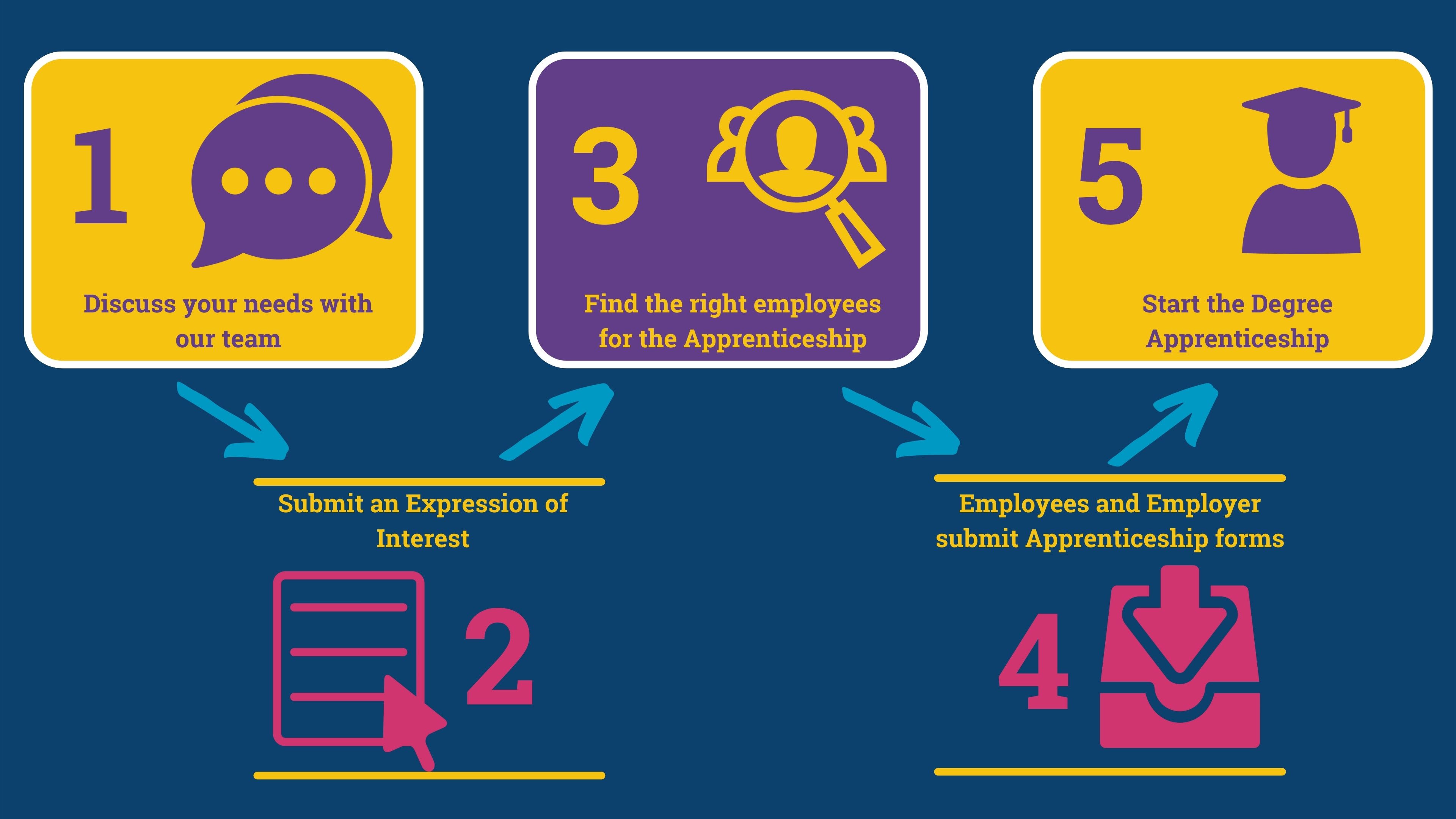 October 2023 Programmes
Discussions Begin - January 2023
Expression of Interest Deadline - July 2023
Induction Session - October 2023
Programmes Begin - October 2023
January 2024 Programmes
Discussions Begin - April 2023
Expression of Interest Deadline - November 2023
Induction Session -January 2024
Programmes Begin - February 2024
May 2024 Programmes
Discussions Begin - July 2023
Expression of Interest Deadline - March 2024
Induction Session -May 2024
Programmes Begin - June 2024
Cookies & Privacy
We use cookies when you visit this website to analyse the web traffic, to optimise the performance and content of the website and to promote trust and security. Cookies are small text files that are stored by your Internet browser on your computer. These cookies do not include any personal information, they are only used for the duration of your web session to improve your experience. Please visit our Privacy policy (link below) for data processing details.