2020 at Cranfield University
Take a look back at a year like no other...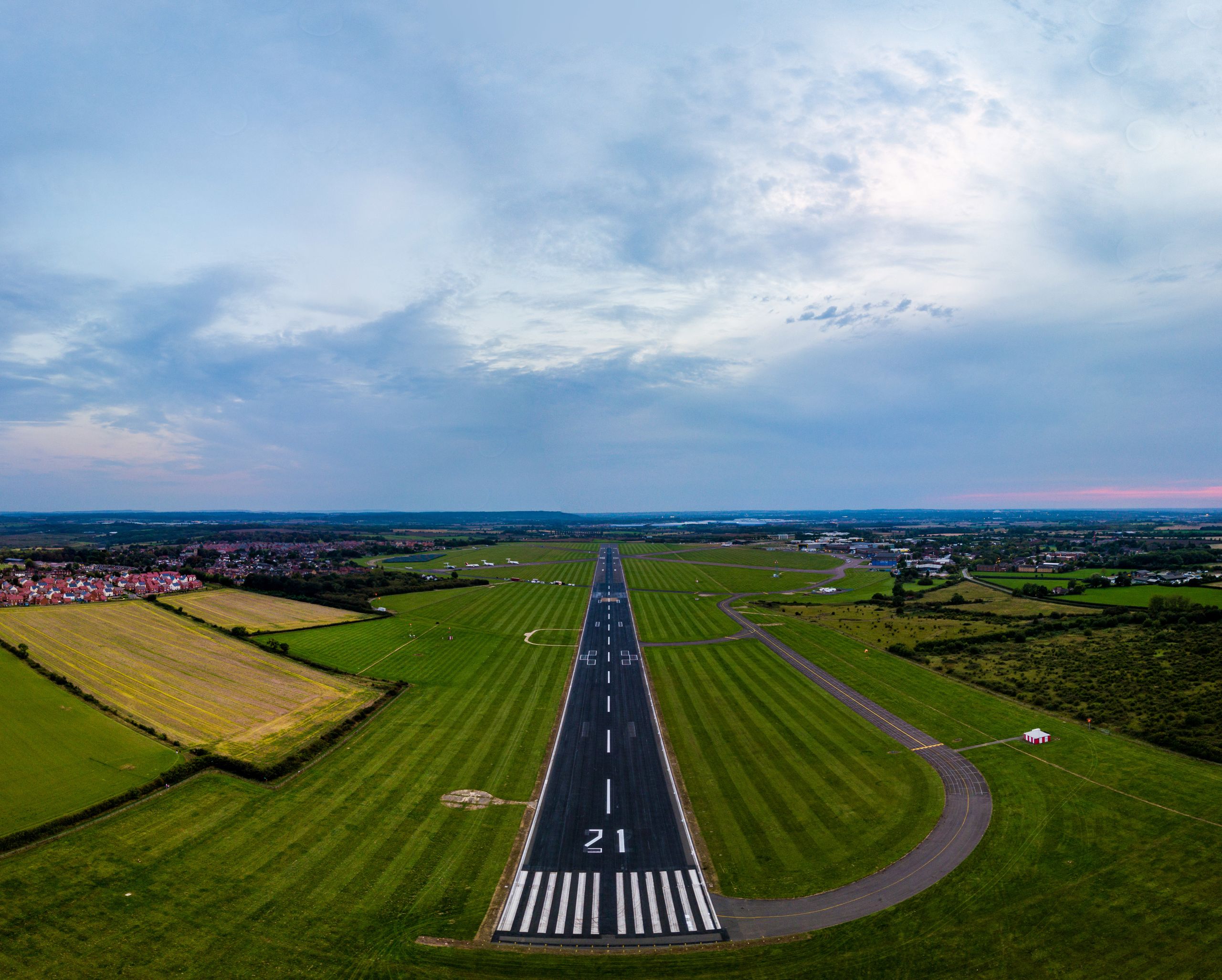 Photo courtesy of Drew Murray
Photo courtesy of Drew Murray
11 March 2020 is now a date that will live long in our memories: the day the World Health Organisation declared a global pandemic. For our students, it now represents a major turning point in their Cranfield experience. Soon after, we moved all teaching online and classrooms suddenly spanned locations all across the world, with students who had travelled home to be with their families joining lectures from three or four different continents. Staff worked overnight to transform our courses so that they could be delivered online, and collaboration rocketed into top gear all across our community.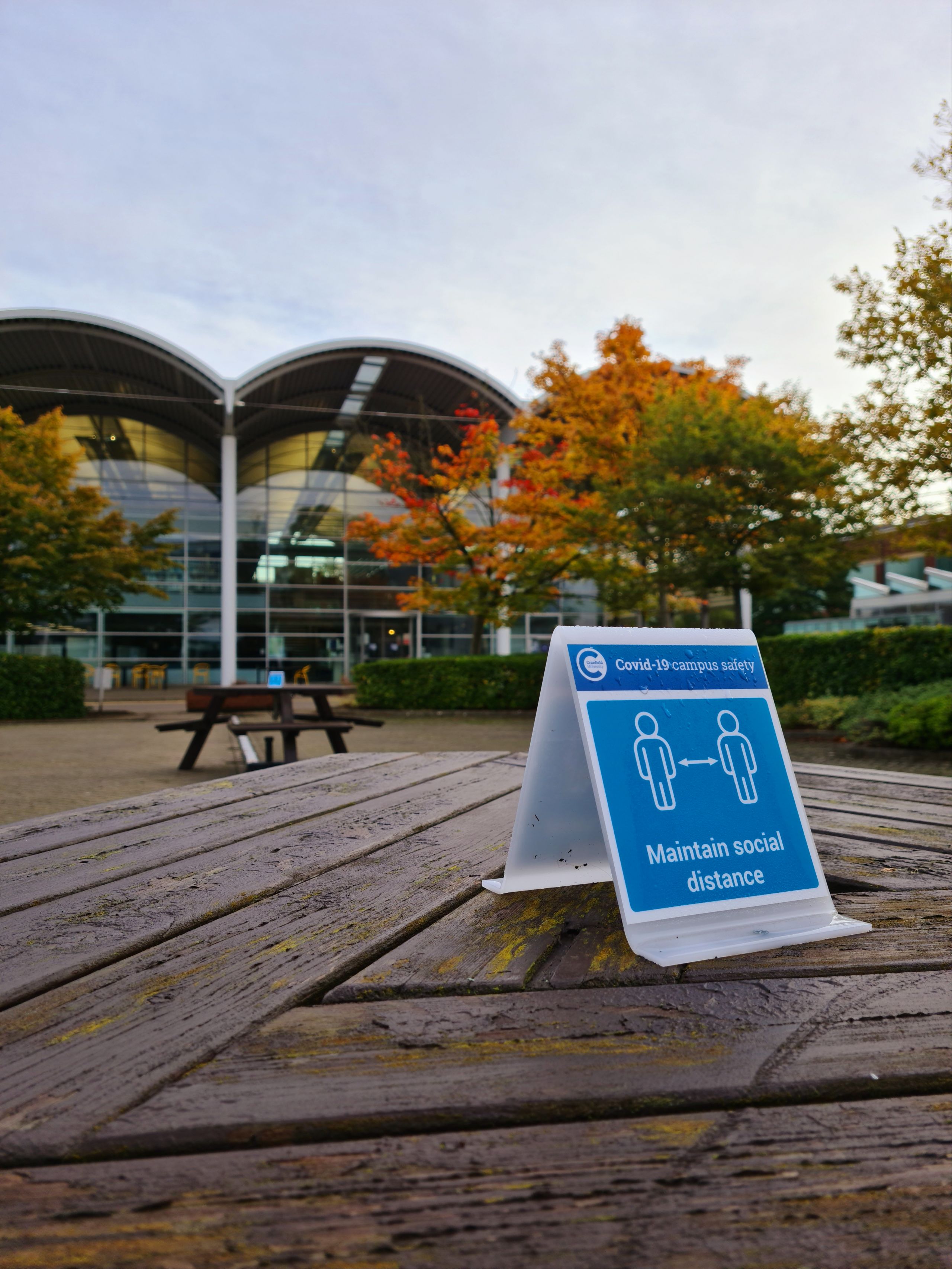 Working together
If we knew this was important before 2020, we're now in no doubt about what we can achieve when we join together to combine our strengths with those of our community. Here are just a few of the highlights...
We collected our sixth Queen's Anniversary Prize for the National Flying Laboratory Centre's 'Flying Classroom' which is used by students at universities across the UK.
The team from our Centre for Competitive Creative Design collaborated with a team at Georgia Tech to design and build a low-cost, BVM ventilator to help critically ill Covid-19 patients.
Boeing and Etihad Airways became the newest members of our Digital Aviation Research and Technology Centre consortium, joining Aveillant, Blue Bear Systems Research, BOXARR, the Connected Places Catapult, Inmarsat, the International Air Transport Association, the IVHM Centre, Saab, the Satellite Applications Catapult and Thales. The DARTeC members will be collaborating to address the major challenges facing the aviation industry.
A car developed with advanced vehicle engineering research and testing facilities at Cranfield University successfully completed the UK's longest and most complex self-navigated journey. Travelling 230 miles on UK roads from the Nissan European Technical Centre in Cranfield up to its factory in Sunderland, the autonomous car journey was alongside regular road users and marked a significant milestone in the development of autonomous cars.
Technology researched at Cranfield that harnesses concentrated solar power to desalinate sea water is being adopted by a new smart city under construction in Saudi Arabia.
The first ever all-female crew set to visit the mission to Mars research station in the US in February 2021 will include a Cranfield PhD student and a Cranfield MSc alumna.
Cranfield scientists are collaborating in research to develop a standardised UK-wide system for detecting COVID-19 in wastewater, in order to provide an early warning of future outbreaks and reduce reliance on costly testing of large populations.
Cranfield School of Management continues to support thousands of businesses to address the crisis caused by the pandemic; to adapt to the 'new normal'; and to bounce back stronger.
We've created a brand new forensic science 'centre of excellence' at Cranfield, with new facilities such as a virtual reality autopsy table, digital forensics laboratory, crime scene investigation rooms and a simulated mass grave excavation site.
---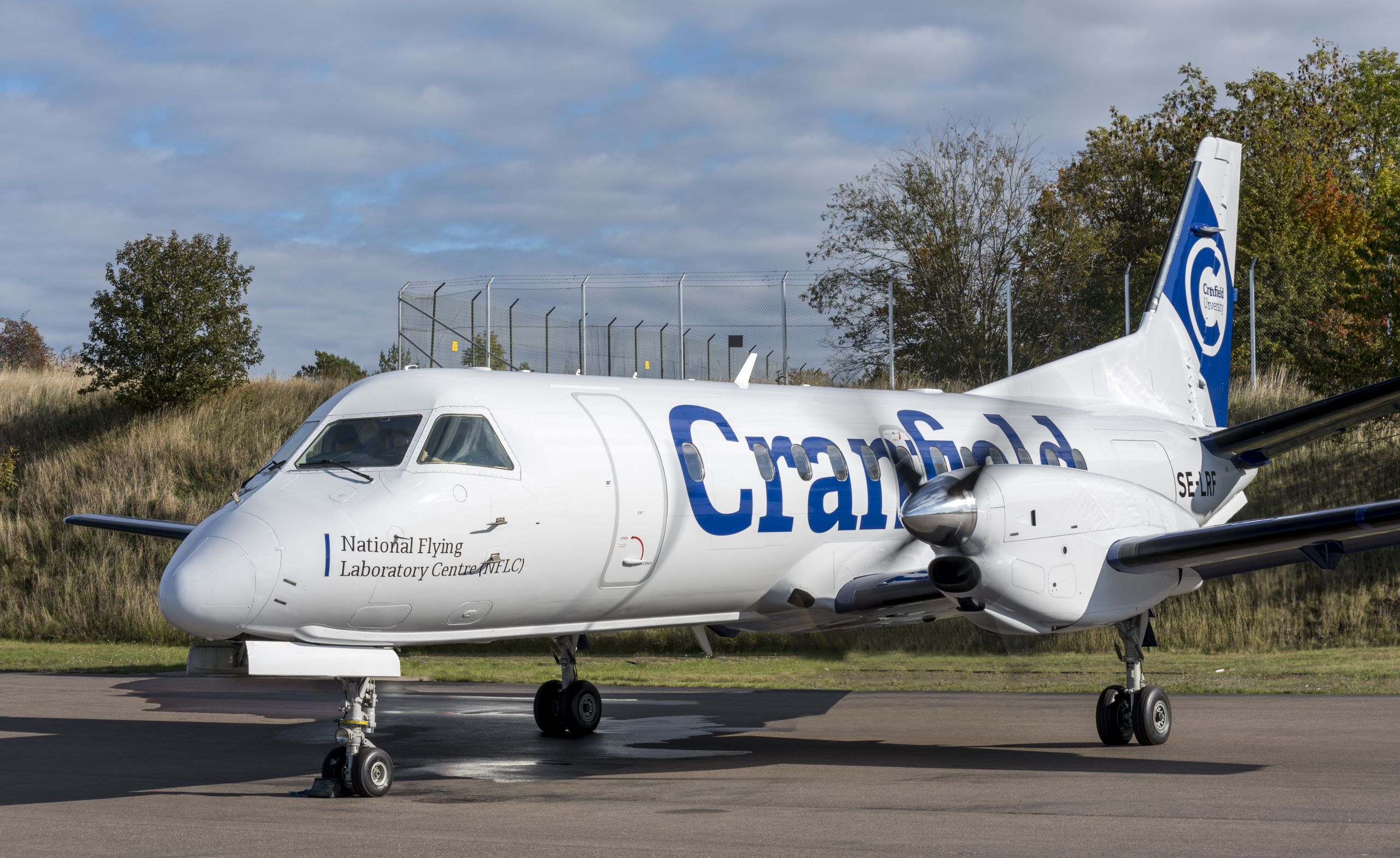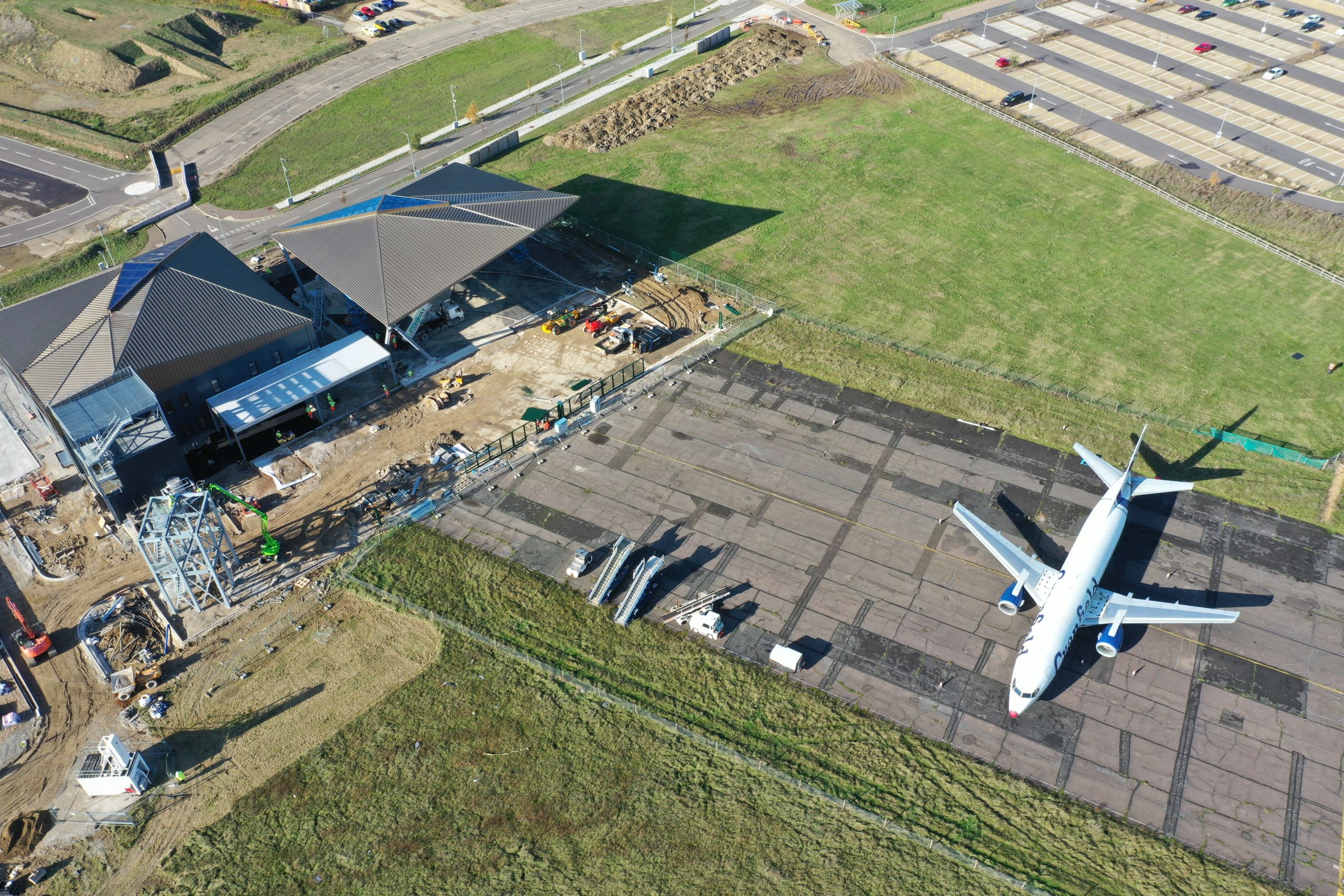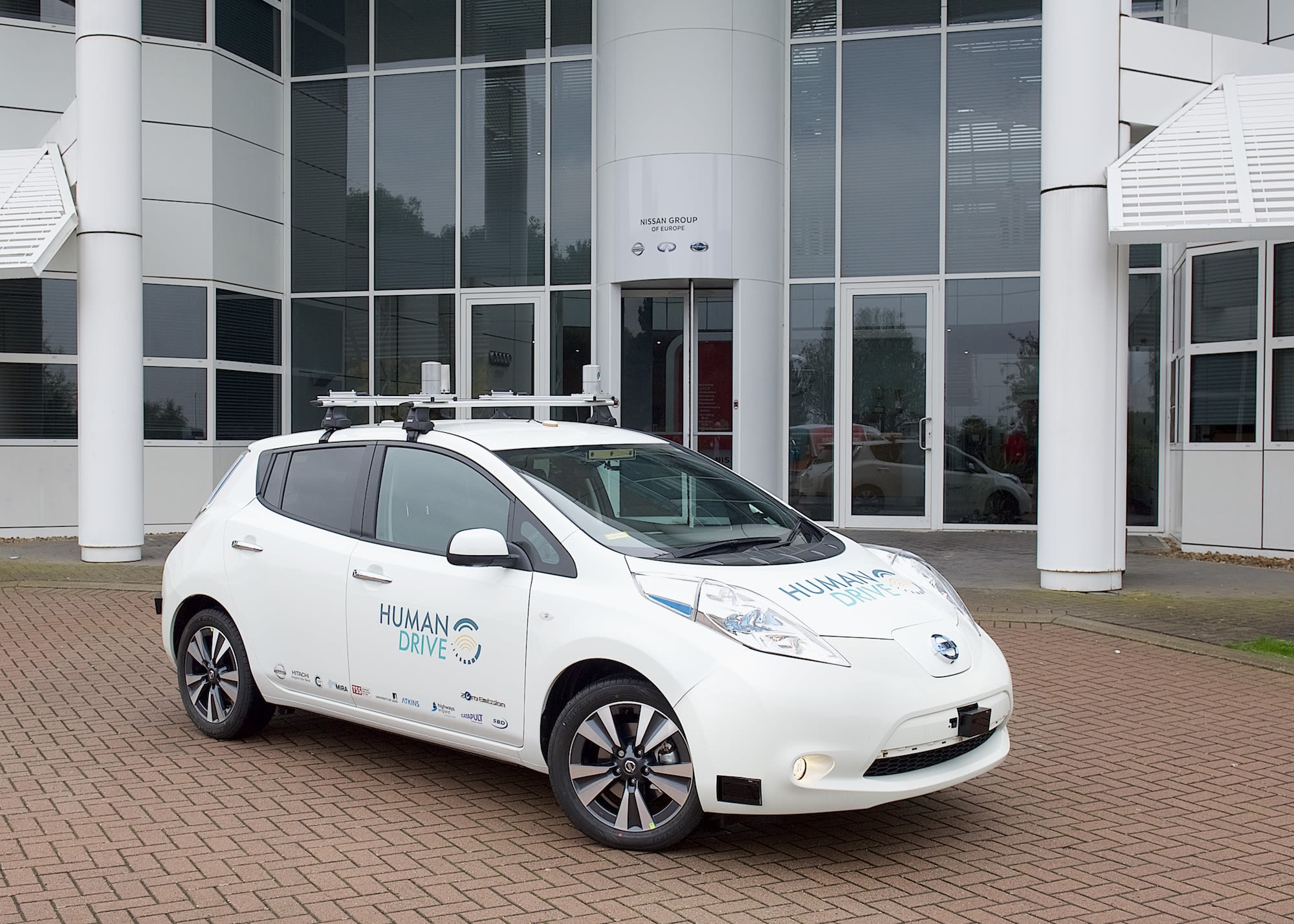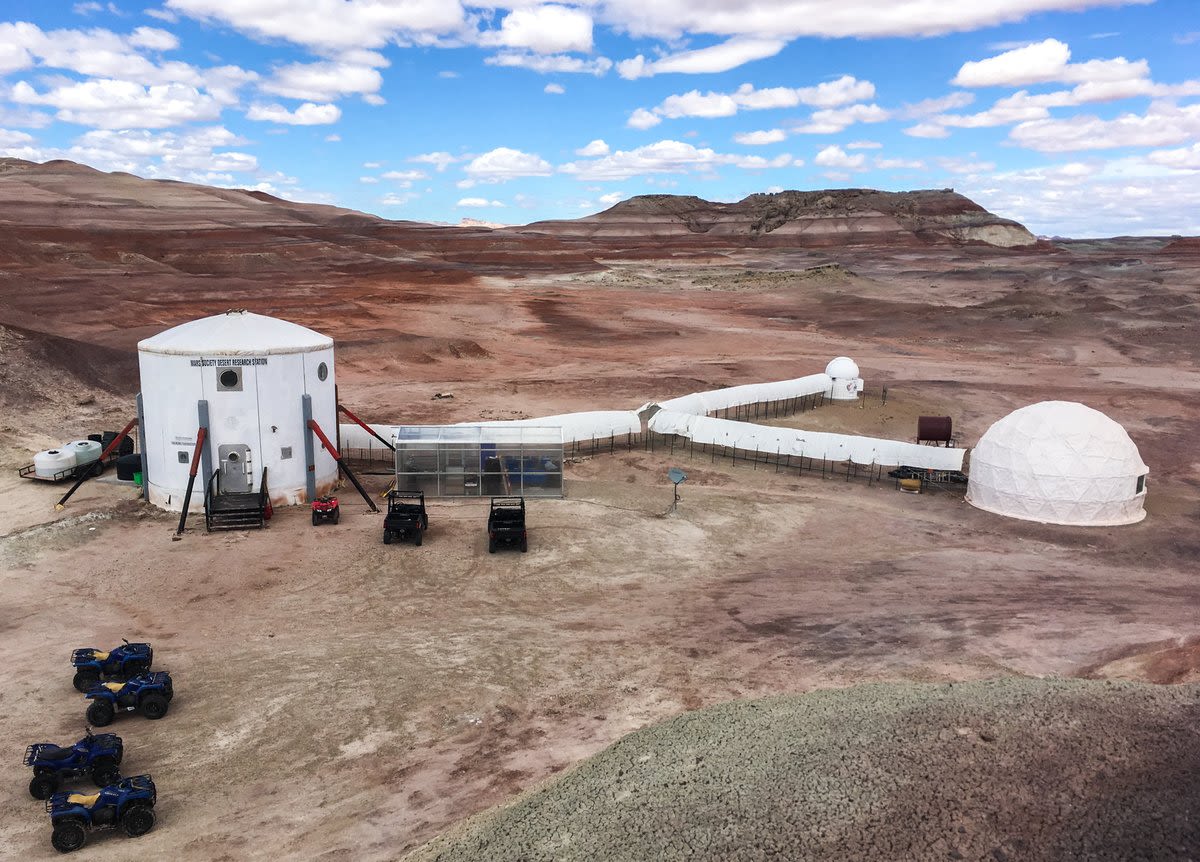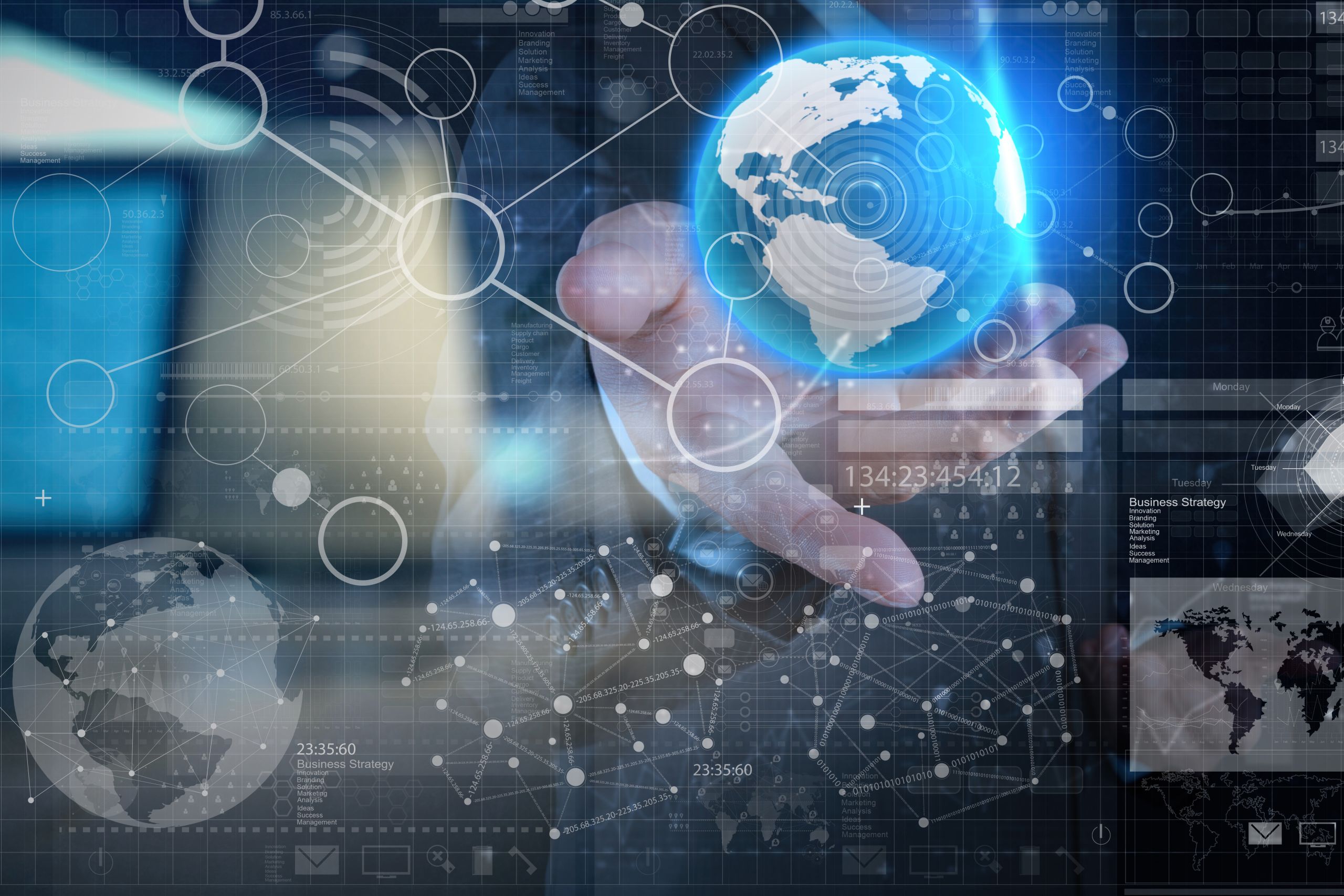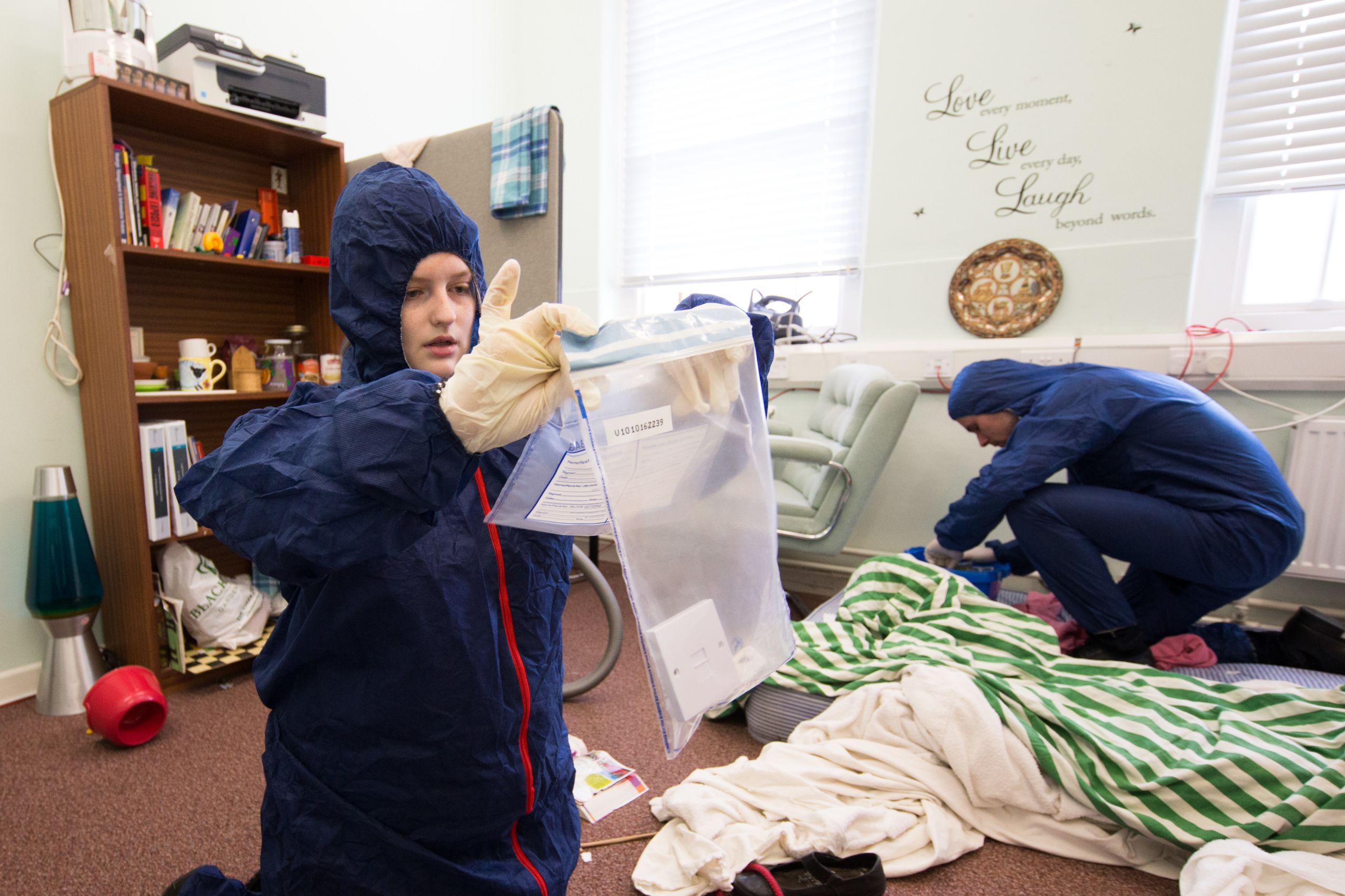 Doing things differently
It's said that you don't know what you're capable of until you are challenged, and it has been overwhelming to see how our staff, students and partners have risen to the challenges of 2020: a year that forced us to do things differently. And while change often feels uncomfortable at first, it's fair to say that this year we realised what we're truly capable of, and discovered some unexpected benefits along the way.
Moving the Cranfield experience online
One of the first examples of Covid creativity came via our Executive MBA team, who moved the entire course online within 72 hours. There were similar stories from all across the University as a huge amount of energy was focused on ensuring we could continue to deliver for our students and clients, and that we could stay connected with our teams.
Graduation 2020: a very different experience
Despite not being able to come together in the traditional way, graduation 2020 proved to be just the kind of uplifting event we all needed. Our graduates embraced the online celebrations, and we could not be prouder of their achievements. The new format gave us a chance to hear more directly from the students, via messages and videos displayed on screen during the roll-call, and it reminded us all of what it means to pursue the kind of education that really makes a difference to your own life and the lives of others all around the world.
Each year during graduation, we welcome friends of Cranfield to accept an honorary degree. These honorary graduates are people we think show our graduating students that there are no limits to what they can do; people who embody our University values of ambition, impact, respect and community. Previously, our honorary graduates have come from all corners of the globe. But this year, our graduating students' inspiration came from a little closer to home, just a few miles away from Cranfield, in Marston Moretaine. The honour was all ours as Captain Tom Moore, NHS fundraiser extraordinaire, became our honorary graduate for 2020.
Problem-solving is in our DNA
Cranfield College of Aeronautics was borne out of a need for skills training after the Second World War, so at the heart of our institution is a commitment to solving problems.
And it turns out that the 'pandemic class of 2020' could not have been a better fit. So many people in our community found ways to use their expertise to aid the global effort, and we were so proud that several of our students were able to turn their innovative ideas into real-life solutions.
One team of students designed computer models that can identify Covid-19 in X-rays; and Nnenna Nkata (MSc in Geographical Information Management) created a Covid-19 dashboard, which is now in public use, to show the spread of the virus in Nigeria.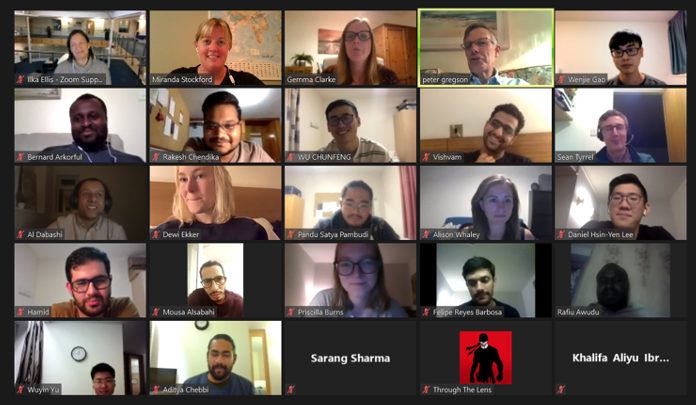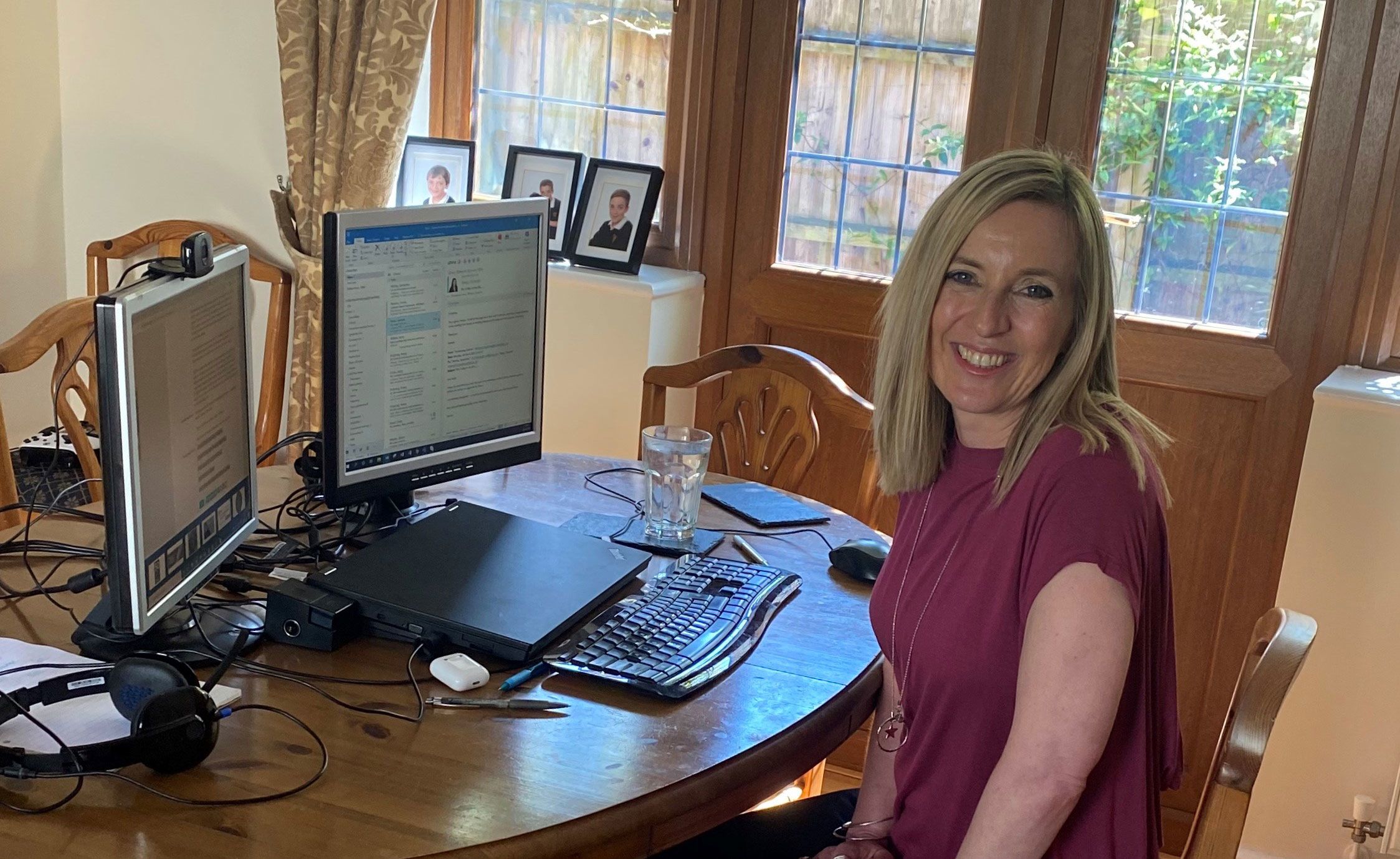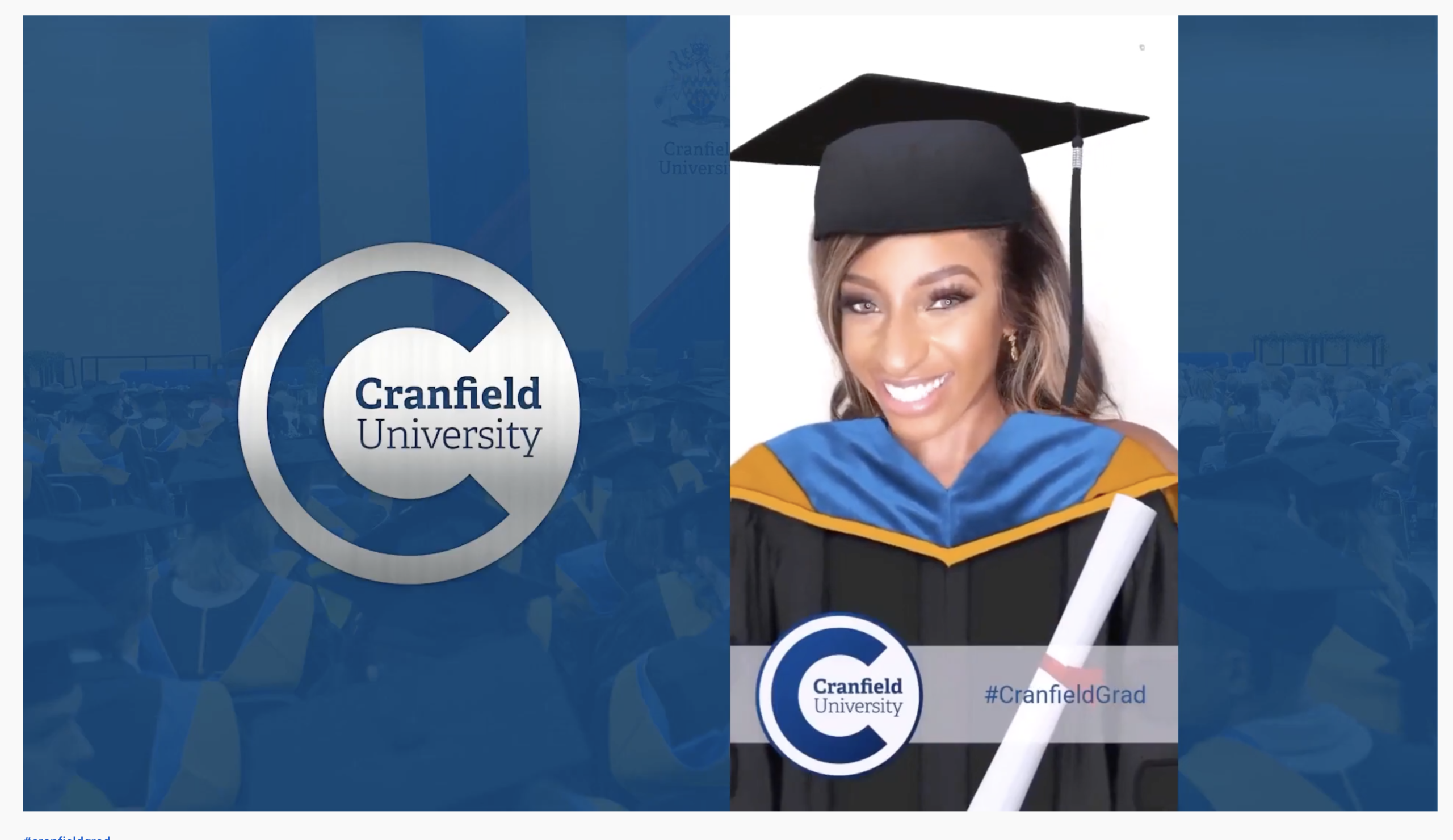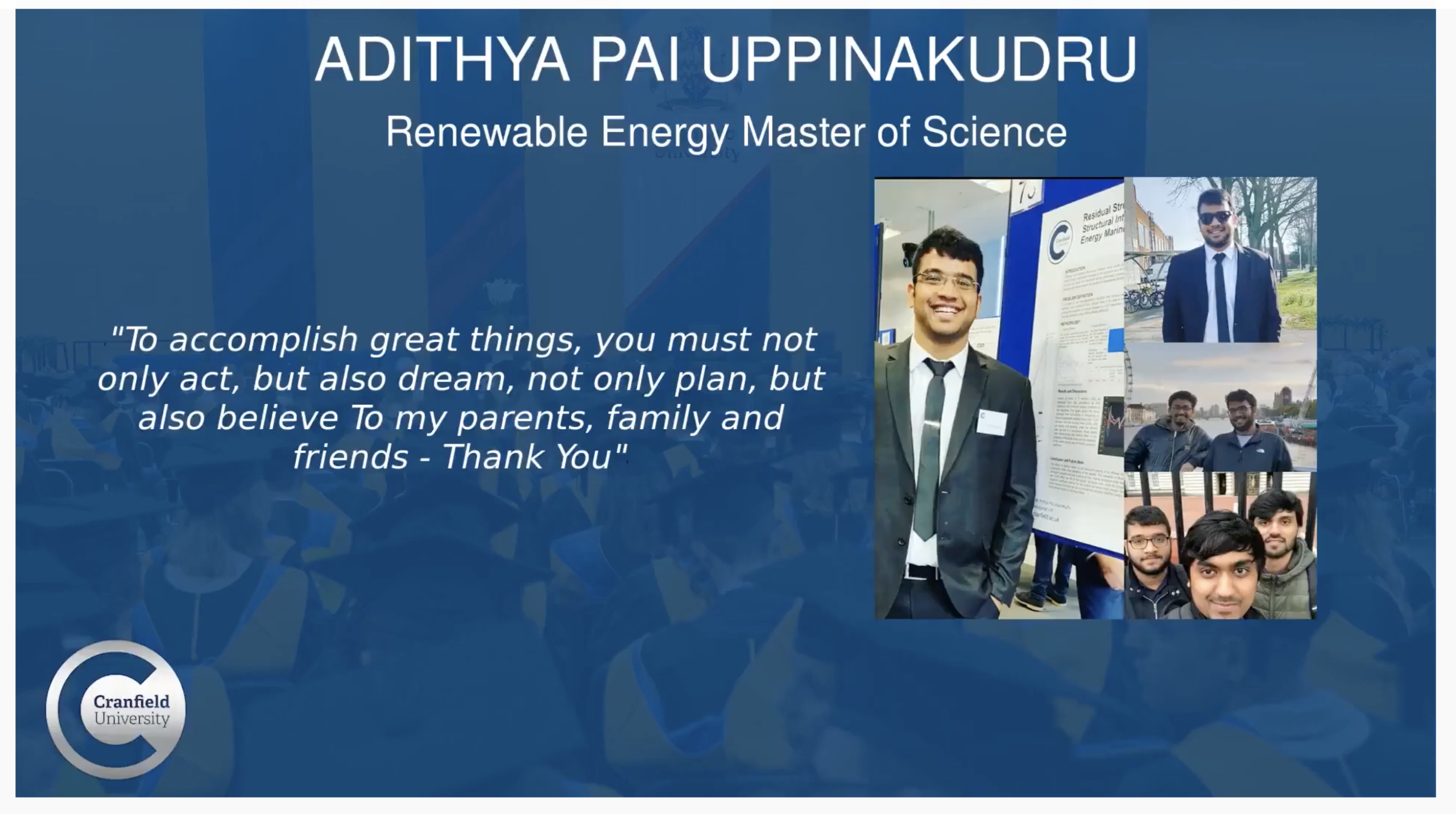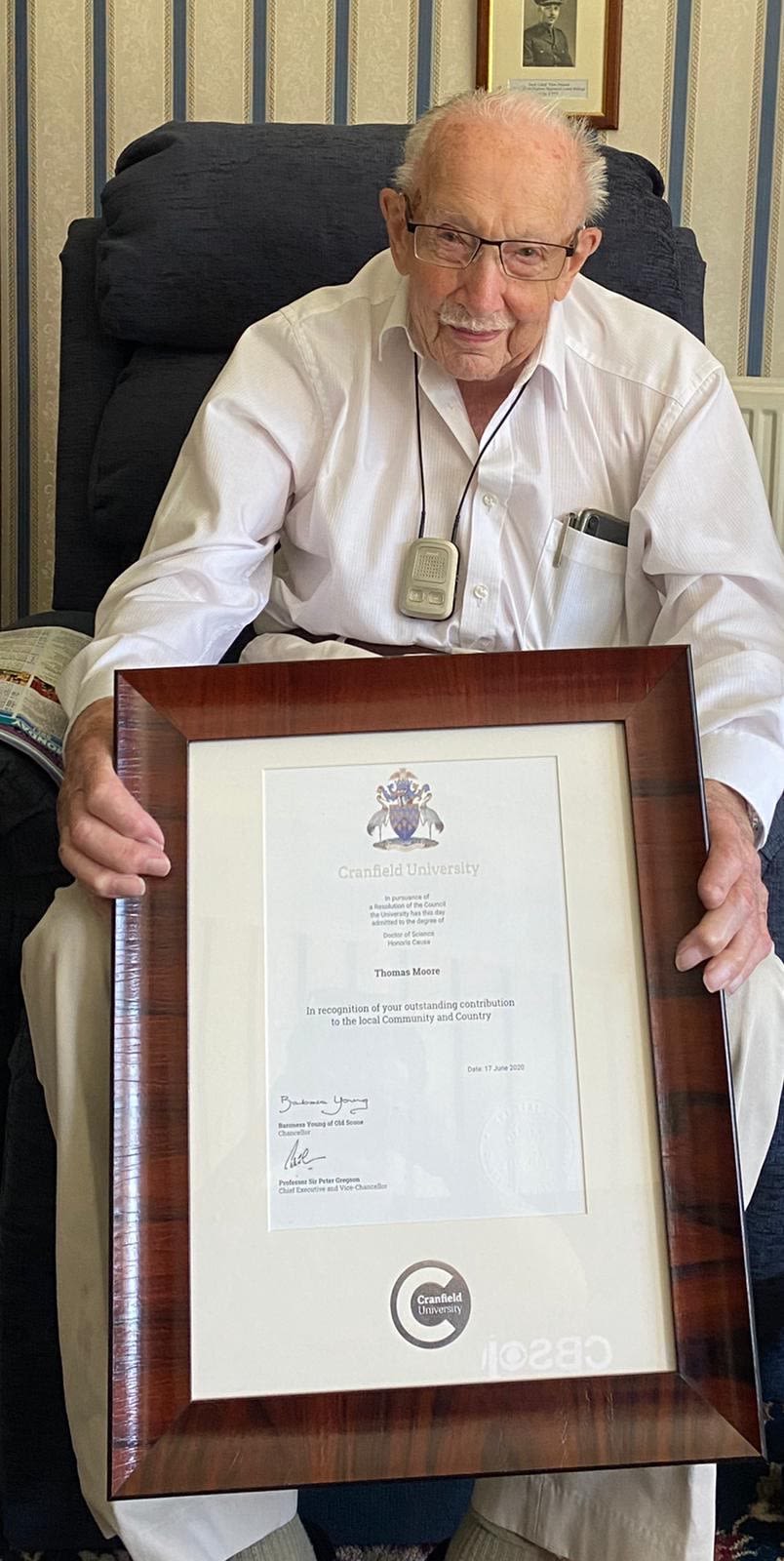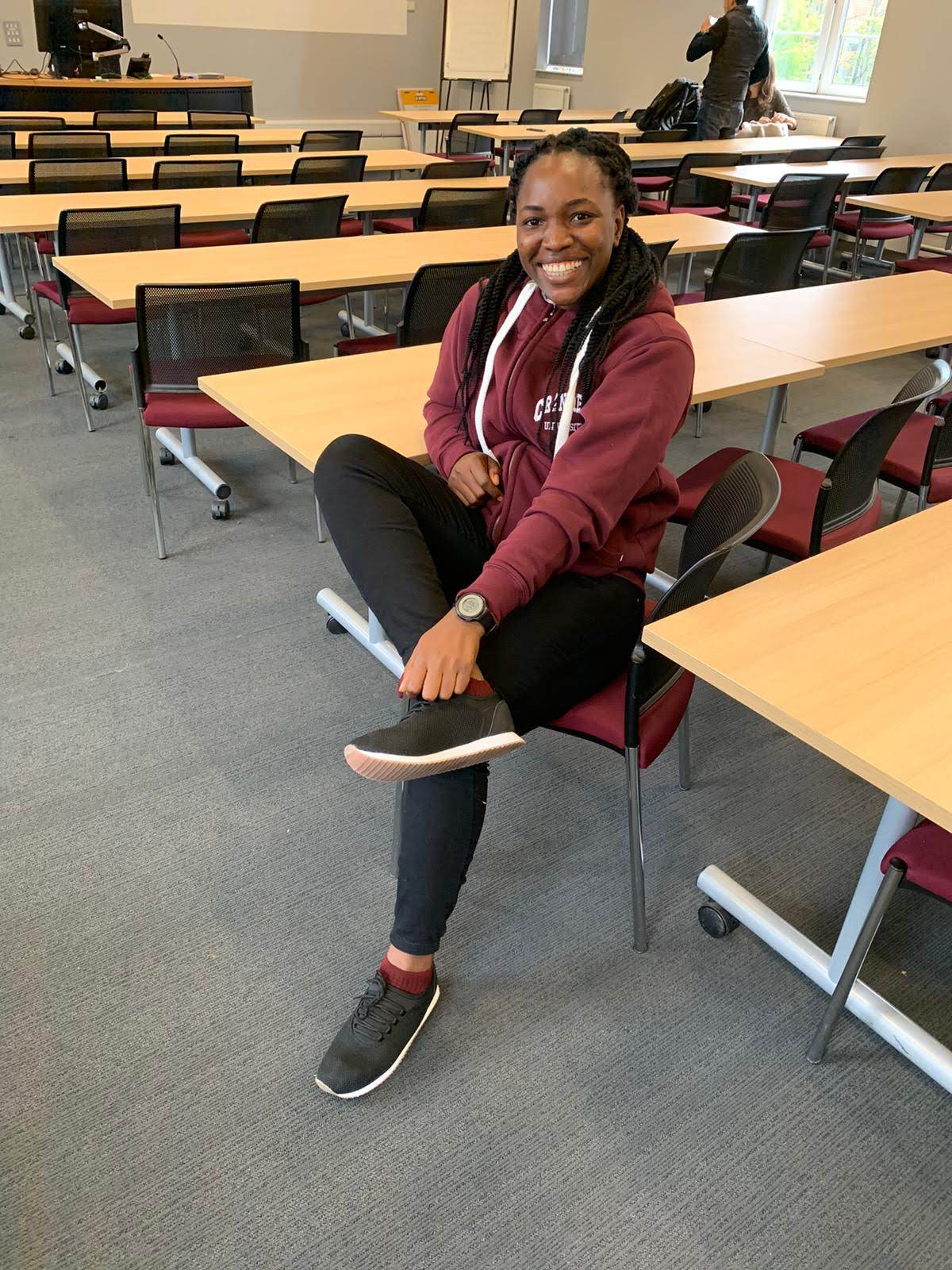 Our year in numbers
19 offices converted into live-stream broadcasting and teaching booths

8 offices converted into lecture rooms to enable socially-distanced face-to-face teaching

87 other lecture rooms adapted to be Covid-secure

1,000 hand sanitiser dispensers installed

1,000m of tape used to help with social distancing

2,600 new signs, stickers and posters added with guidance and directions

600 staff came together to form a new Facebook group to help each other through the pandemic

13,000 views of our online graduation celebration events

Over 1.5 million chats, calls and meetings in MS Teams

and...
2,500 students took a leap of faith and chose to continue their education, even in the midst of a global crisis.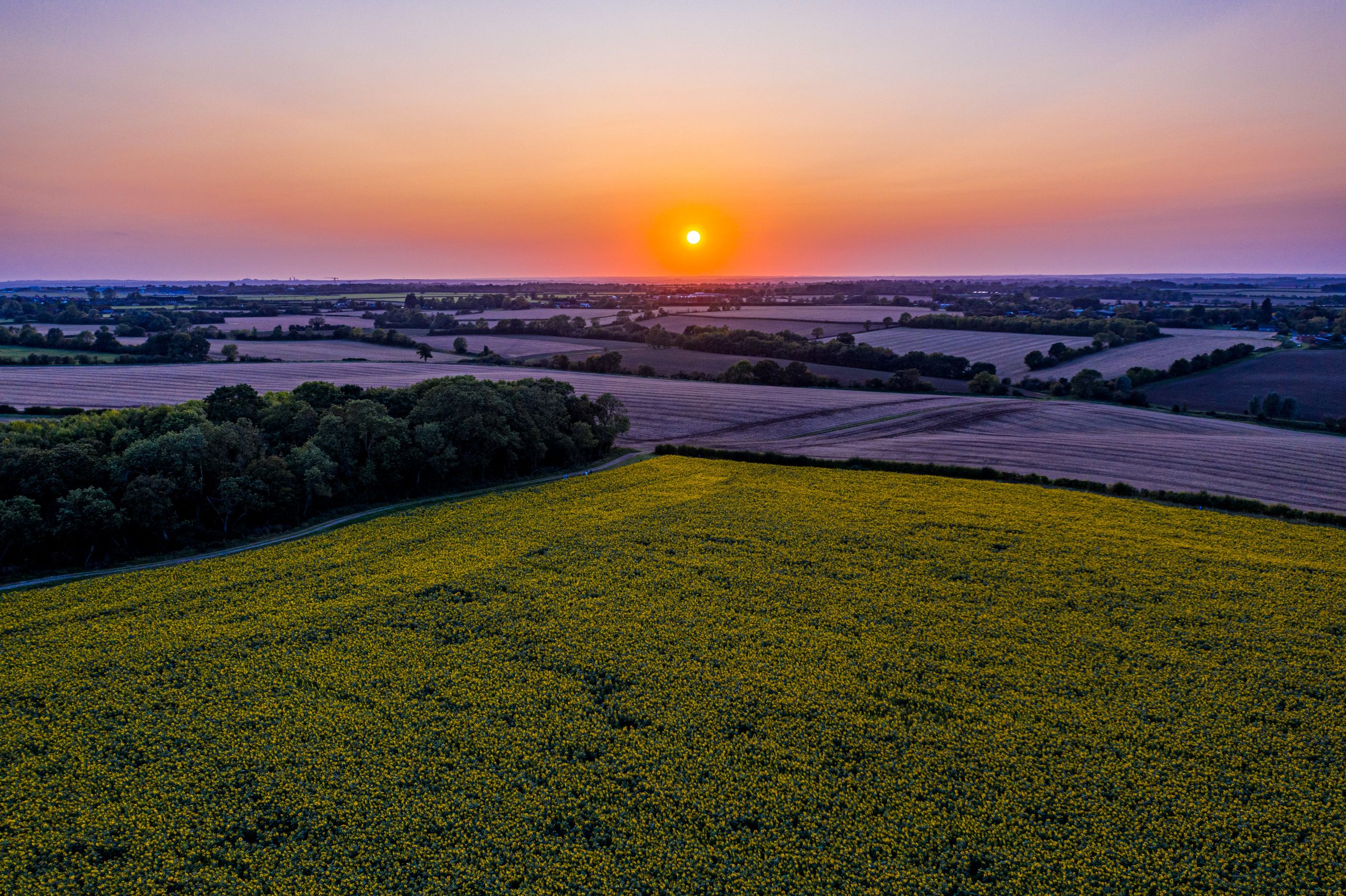 Photo courtesy of Drew Murray
Photo courtesy of Drew Murray
A new way emerges
As the 2020/21 academic year began in September, we made a commitment to preserve as much of the distinctive Cranfield experience as we could. Once again, this called on teams all across the University to think differently about how our special kind of education and research could be delivered in the 'Covid world'.
With ever-changing circumstances, there were, of course, moments of huge uncertainty. But with a focus on offering face-to-face experiences wherever it was safe and possible to do so, we are glad that the new normal still involves a strong element of the Cranfield ethos of practical and applied learning.
Rainbow over Cranfield campus photo by Shraddha Sundar, Strategic Marketing MSc student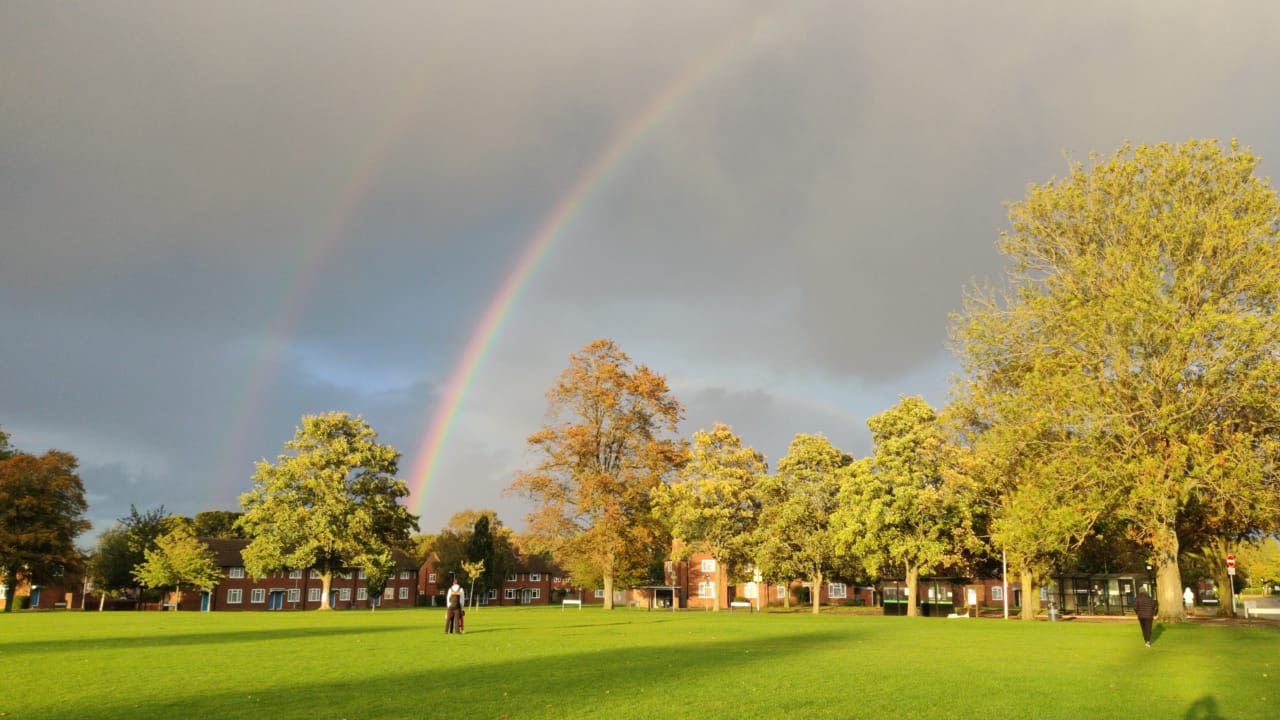 A bright future
There's never been a better time to remember our University motto: post nubes, lux.



After clouds, light.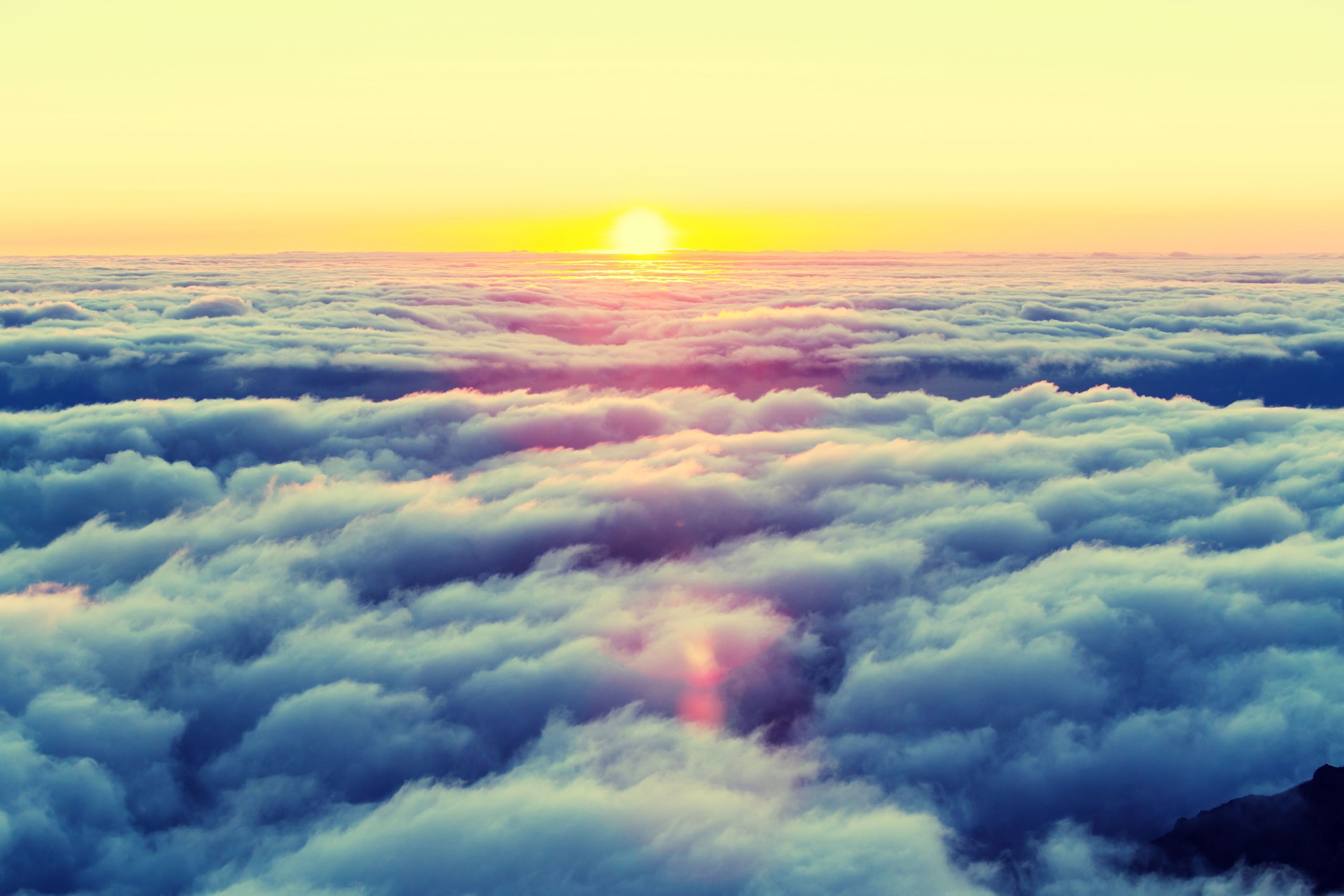 Season's greetings - have a safe and happy festive break.